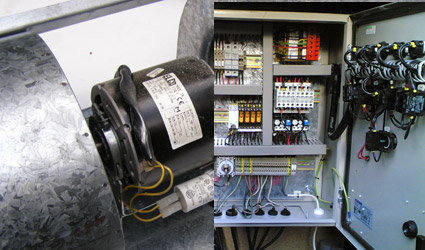 Fan noisy, vibrating? – We can repair it.
Once the initial inspection has been completed in our purpose built workshop, and the quotation has been accepted we will begin the overhaul.
We will always aim to successfully repaired the item. However, should it be discovered that the fan is beyond feasible repair we can source a replacement for you.
As well as rebuilding motors, pumps and fans we also know their associated controls. Either to diagnose a fault or design and build a new control panel.