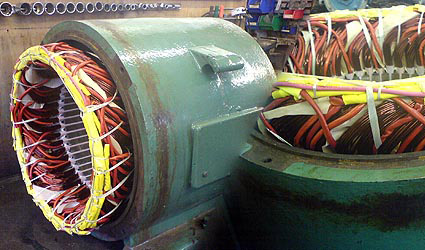 Following an initial inspection, a quotation will be prepared and once accepted we will begin the overhaul.
We can replace the bearings and/or repair the shaft and if necessary rewind the stator. Alternatively if you are carrying out repairs of your own we can supply spares.
Should the motor be irreparable we can source a replacement if we do not have one in stock already.