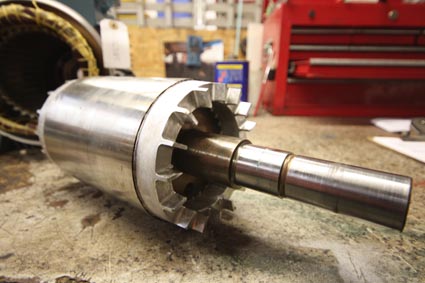 If your electric motor has extensive damage to its shaft it may still be economically viable to repair (provided the motor is large enough).
New shafts can be fabricated based on dimensions taken from the original.
The most common form of shaft damage is to the bearing seat. These can be rebuilt without the cost of a newly fabricated shaft.