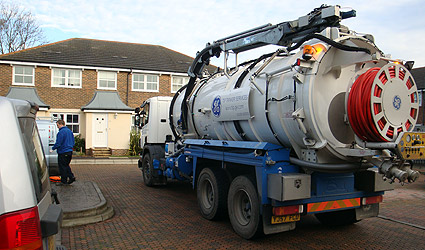 Oil water separators are essential pieces of equipment to enable individuals and businesses to meet their obligations under the Groundwater (England and Wales) Regulations 2009. These regulations require that hazardous substances must not be released into groundwater, and also that the release of certain non-hazardous materials must be limited to avoid causing pollution.
Under the terms of these regulations, hydrocarbons are classified as hazardous substances, and therefore their input into groundwater must be prevented. Hydrocarbons include all kinds of oils, grease and fuels, including petroleum, diesel, propane, butane, petroleum jelly and paraffin wax. If any of these substances are allowed to be washed away with rain run-off, this would constitute an offence under the regulations and you could be subject to formal action. Once polluted, groundwater is incredibly difficult and hugely expensive to clean up.
That's why keeping your oil water separator in good condition and in full working order is so essential. Here at AES Rewinds Ltd, we understand how important this is. Our highly trained and experienced engineers will maintain and service your oil water separator to the highest standards, giving you peace of mind and ensuring that you keep on the right side of the law.
Oil water separators are commonly located in wash-down areas or car parks, where the potential for contamination via rain run-off is greatest. They generally use a combination of pumps, gravity separation and filters to remove oil droplets and sludge, and to output pure water. Within the separator, coalescers and oil skimmers can help to speed up this process. If an oil water separator and its components are not properly or regularly maintained, they can start to become ineffective and may get clogged up. Not only does this pose a risk of groundwater pollution, it's also generally more difficult and expensive to rectify an oil water separator that has not been regularly serviced. The Environment Agency recommends regular maintenance, and it makes financial sense too.
At AES Rewinds Ltd, we are accredited by ConstructionLine, CHAS and SafeContractor, so you can be assured of our adherence to health and safety regulations, as well as our exceptional quality of work. If you have concerns about your oil water separator, or if you want to minimise the risk of future problems, we can put into place a regular maintenance programme that will keep your equipment working effectively and safely. For a quote, or if you have any further queries, please don't hesitate to contact us.